The Canteen was created as a place for people to gather and talk, not just about
Man from UNCLE
, but about anything, including, but not limited to
Doctor Who, Star Trek, Star Wars, The Professionals, Harry Potter, Lord of the Rings
and so on
There are no restrictions upon posting other than there be no bashing of another's lifestyle or choices. Everyone is encouraged to post questions of any sort, recipes, pictures, stories, anything you can think of. You can ask for recs, research info, writing tips, and so on. Quite literally, this is your community to do with as you will. I hope that you will feel encouraged to take advantage of it.
If you have any questions, you can always PM me,
spikesgirl58
or
sparky955
. We are here to serve you!
Can·teen (noun) - a restaurant provided by an organization such as a military camp, college, factory, or company for its soldiers, students, staff, etc.
TRIVIA: believe it or not...
The name Illya was taken from the lead character in Jules Dassin's 1960 film Neverprostitutey*. She was a carefree prostitue in Athens, Greece. Later that decade, the movie was turned into a Broadway musical, Illya Darling.
*I think this may be a typo. The film was "Never On Sunday," Lindafishes8.
Posted on UNCLE Agents/Facebook
New York in 1967
on Flashbak. Lots of lovely snapshots (mostly in colour) of the city as it was back in the day.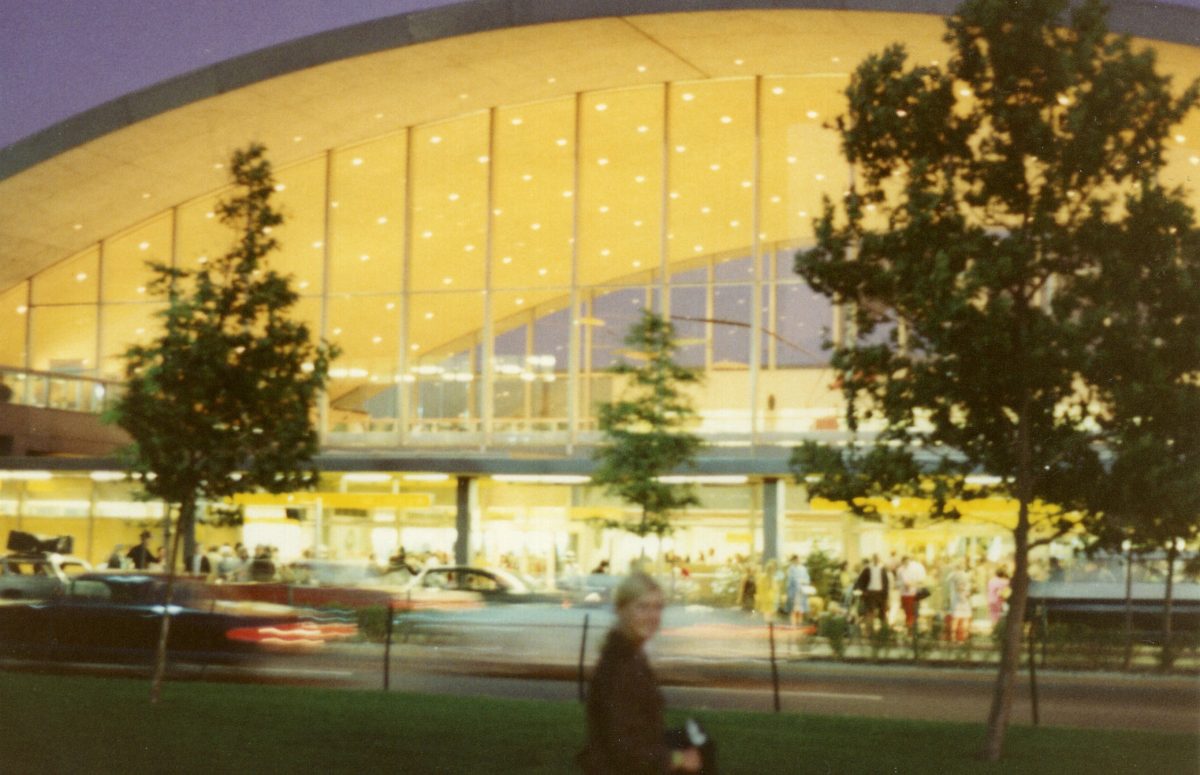 Found this little post on
75th Anniversary of D-Day at the French Embassy in Washington, DC-May 7th
On June 6, 1944, the liberation of western Europe got underway along the Normandy coast of France. D-Day, also known as Operation Overlord, was the beginning of the end for Nazi Germany. In 2019, we recognize this momentous time in history, both in France and here in the United States. The 75th anniversary of the Allied landings along the Normandy coast involved 150,000 Allied troops, many of them American. 2019 will mark the final time many of these heroes of D-Day will be able to return to the shores of France to remember their efforts and those they left behind still buried in cemeteries all across France and Europe.
Join Master of Ceremonies Martha MacCallum of FOX News and our official host for the evening, actor David McCallum (Man From U.N.C.L.E., NCIS and the classic World War II film The Great Escape), as we join with friends, veterans and the military to mark the 75th anniversary of D-Day at the beautiful French Embassy in Washington, DC. All proceeds benefit the World War II Foundation's mission.
The evening includes wonderful food, drink, WWII entertainment, a special preview of the WWII Foundation's 75th anniversary of D-Day film (narrated by David McCallum) and a Q & A to follow with some amazing participants from the documentary, including Bud Rudder, son of Lt. Col. James Earl Rudder who led the 2nd Ranger Battalion at Pointe-du-Hoc on D-Day. Then 14-year-old Bud accompanied his father back to Normandy on a special trip 10 years after D-Day.
75th Anniversary of D-Day at the French Embassy in Washington, DC-May 7th
https://www.wwiifoundation.org/events/dday75/
$100 a ticket.
'The Master's Touch Affair' is one of my favourite episodes (and I imagine the same can be said by many of you). However, the guy who plays the Thrush guard who is watching Illya in the cell has always really annoyed. He's not a great actor, and he's smiling when he tries to stop Illya from escaping. It wasn't until I got some screengrabs that I realised David also seems to be laughing.
It's in French but even so, it's better silent with just the subtitles