| | |
| --- | --- |
| New post on The HMSS Weblog | |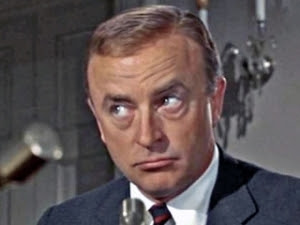 John Stephenson
John Stephenson, a veteran character actor and the original voice of Dr. Benton Quest, has died at 91, according to BLOGGER MARK EVANIER, who frequently writes about television and comics.
Stephenson was part of a Jonny Quest cast that also included the voices of Tim Matheson, Danny Bravo and Mike Road. After the first several episodes, Don Messick took over as Dr. Quest's voice but Stephenson continued to do a lot of voice work for Hanna-Barbera.
Stephenson also served as the announcer who informed the audience of the outcome of a case in the 1960s version of Dragnet. He also was a frustrated Thrush official in New York forced to take orders from Cesar Romero's Victor Gervais in The Never-Never Affair episode of The Man From U.N.C.L.E., one of the most popular installments of that spy series.